Social networking remains a recent phenomenon for most government agencies. Government use of social medial tools remains in its infancy. Most government agencies struggle with issues regarding content, messaging, approval, and time management. Government agencies must adapt and utilize social media tools more efficiently or risk losing an entire generation of potential employees.
The first hurdle for most government agencies is legal liability. Government agencies are concerned with employees going off message or mixing personal and work profiles. While these are legitimate concerns, tradition laden agencies such as the Federal Bureau of Investigation, Department of Defense, and State Department have developed stringent policies regarding content approval. Proper training, policies, and supervision are required. If tradition laden government agencies and most private companies can utilize social media, then any government can.
The second hurdle for government agencies regarding social media use is a general widespread mistrust of technology. Often senior leaders in government agencies do not have awareness or a basic understanding of the limits or capabilities of various social media tools. Recently at my employer, I was explaining to a senior leader how we could use Twitter. I recommended setting stringent parameters for followers, message content, and deleting messages. This senior leader did not understand Twitter did in fact have settings to curtail rude comments from the public. Senior leaders often mistrust technology because they have seen numerous technology and government programs fail. Many expect social media to be a temporary fad. Senior leaders have seen programs such as zero based budgeting and the re-inventing government movement change, adapt, and re-appear. Even if social media is a fad, it remains an extremely important tool neglected by many government agencies. Senior leaders should be introduced to social media slowly. This should include demonstrations and explanations of capabilities of various tools such as Twitter, Facebook, or blogging platforms such as WordPress.
The third hurdle for government agencies is time management. Government agencies are understaffed and under-resourced. Most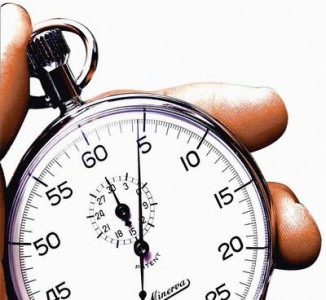 government agencies cannot afford to hire a full time social media coordinator. Therefore, government agencies can take several routes to begin a social media strategy. Utilize interns, give the responsibility to one person, or attempt to utilize social media via a committee or group approach. While each approach has potential problems, simply ignoring social media is not a good strategy. Why not allow employees who want to utilize social media to explain what they do or what their agency does on a daily basis?
Social media strategies are an opportunity for government agencies to sell and explain government services and programs. Employees with technology skills can be used to explain daily duties or answer questions. This can be distributed to a large number of people through a variety of means, as opposed to answering one person per telephone call. If government agencies continue to restrict social medial tools this could lead to a loss over the war for talent. Younger employees expect their employees to provide modern technology and social media tools. When they do not, younger employees may look elsewhere. During these economically tumultuous times, why not utilize tools and methods to keep employees and citizens engaged? Social media creates more citizen and employee engagement and is a great financial return for taxpayers. Taxpayers need to find out why their government agencies are not using social media tools and what they can do to improve engagement through social media.